<![if !vml]>
<![endif]>

Patrick M. Cunningham, DSW

Associate Professor of Social Work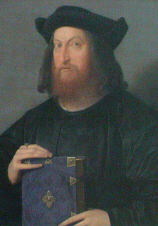 BS, Sociology, University of Utah
MSW, Fordham University
DSW, University of Utah

Office address: 106J

Hartlieb

Hall
University

of Alaska Anchorage
3211 Providence Drive
Anchorage

, AK 99508

Phone: (907) 786-6902
Fax: (907) 786-6912

E-mail: pmcunningham@uaa.alaska.edu



I primarily teach the social welfare policy courses
in the BSW and first year MSW programs.
Recently, I have taught community and
organizational practice, practicum seminars,
and in the summer, offer a geriatric practice
course. My current research is focusing upon
Alzheimer's and related dementia in Alaska.


Summer 2015 Courses
SWK A473 Geriatric Social Work Practice
SWK A673 Geriatric Social Work Practice
Fall 2015 and Spring 2016
I will be on an academic yearlong sabbatical from
August 9 to May 14.  I will return to campus
August 8, 2016.
My sabbatical will focus on research in respect to
Alzheimer's disease and sobriety nutrition therapy. 
I am taking a nutrition course fall semester
and completing a certificate in nutrition

Membership Organizations
National Association of Social Workers
Academy of Certified Social Workers
International Society to Advance Alzheimer's Research and Treatment

Social Welfare Policy Resources
Alaska Single Payer Health Care System

ACTIVITIES
Victim-Offender Mediation in Alaska
Survey of Rural, Paraprofessional, Human Service Workers in Alaska
Successful Aging in Anchorage Study
Mobile Home Parks Social Policy Project
The 2002 Social Services Job Survey (December 2003)
Protective Social Services: Alaska's Response to Meeting the Safety Needs of Its Population
Care Coordination Challenges in the Last Frontier (Poster Presentation, Alzheimer's Association International Conference, Paris, France, July 17, 2011)
JavaMusicClub: Mutual Support for Cognitively Impaired at Risk Adults(Poster Presentation, Alzheimer's Association International Conference, Copenhagen, Denmark, July 14, 2014)
Superfood Smoothies (Poster Presentation, Alaska Food Policy Conference, University of Alaska Anchorage, November 7-9, 2014)
Social Determinants of Alzheimer's Disease, Session Presentation, State of Reform Health Policy Conference, Anchorage, AK, October 8, 2015
Urban in Alaska Conference presentation Java Music Club: Mutual support for cognitively impaired at risk adults, November 6, 2015, UAA
Certificate Plant-Based Nutrition, eCornell, November 25, 2015


Return Social Work Home Page

Return to College of Health Home Page

Return to University of Alaska Anchorage Home Page


<![if !supportLineBreakNewLine]>
<![endif]>